Innocent and curious, your child needs the right environment to thrive and form a receptive mind. Setting the right foundation, we unfold your child's conceptual, cognitive, motor, creative, & language skills.
We bring together the best of Montessori and Play-way methodology for your toddlers. Our dedicated and experienced staff fuses the traditional techniques with our innovative 'learning-by-doing' method. We build a sense of trust in their minds through interaction with caring adults. We foster education in the rhythms of nature, a way of learning that helps children absorb knowledge without pressure.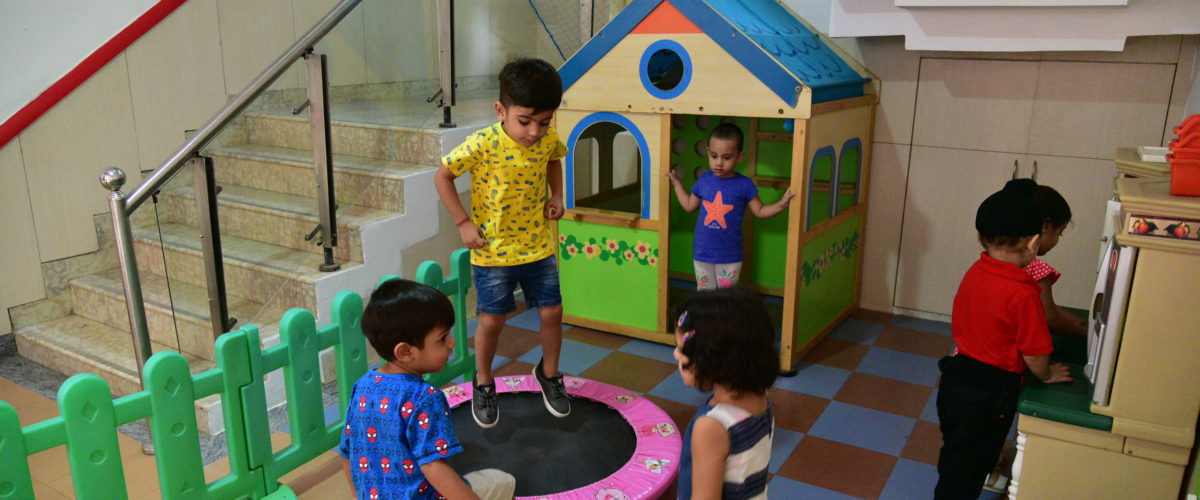 As your little whiz enters Pre-Nursery, she loves attending school because of the fun-infused interactive learning environment. We give strong emphasis on your child's experience in school. The two to three-year-olds indulge in activities that enhance language, motor and cognitive skills as well as socio-emotional development. The combination of play-way and Montessori techniques help prepare your child to step into the primary school.
–>