Aadyant, which is formed by the sandhi of "Adi" and "Anth", the beginning and the end is associated with child development, using highly researched and practically sound techniques. Aadyant is where education is about imparting knowledge, it's about encouraging children to do significant things with what they've learned.
It is our vision to impart the finest quality of education, which is more than imparting knowledge; it's about encouraging students to do significant things through fun-filled activities, keeping in mind that every student is special and unique. Our goal is to provide highly researched and practically sound learning methodology and an environment which is designed to stimulate learning and development.
Aadyant is the school where your child will be introduced to life and will learn to make friends with the world.
    R K Mittal
Mr. R K Mittal is a result oriented executive with proven ability and expertise. He is skilled in opportunistic investment and operations in multi areas be it Real estate, Education or Hospitality. He is a law graduate with the vision and experience to establish quantifiable and strategic goals to execute the company strategies. R K Mittal, chairman of CHD Developers Ltd, is passionate about education and wants to be a partner in providing quality education to the future of this country. In July 2005, R K Mittal established "Aadyant School" where kids learn to say "Hello to Life". He has, with his determination and no-compromise attitude, created a world class environment, which is designed to stimulate learning and development for children. 

Gaurav Mittal
Mr. Gaurav Mittal, a scholar from Harvard Business School, is a seasoned high-performance business leader. He has a track record of performing effectively in high-profile projects. A visionary thinker with global perspective and an entrepreneurial zeal, he has a strong orientation in operations and finance, which makes him a key contributor to corporate planning and decision-making. His expertise includes corporate & business development and strategic marketing. He is endowed with an uncanny leadership ability to influence, motivate and enable others to contribute towards effectiveness and success of the organization.
Advisory Board of the Aadyant includes leading educationists and eminent personalities. We are privileged to have the advice and guidance of these accomplished individuals. We have benefitted greatly by their vast experience and their valuable suggestions. Aadyant continues to be steered by the distinguished men and women who constitute our esteemed Advisory Board.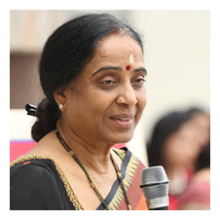 Mrs. Lata Vidyanathan
A veteran educationist committed to child centred education. Currently, she has been a Director at Teri Prakriti School, Gurgaon & has been the Principal of Modern School Barakhamba Road. She also received 'National awards for Teachers' by the President of India, International lifetime achievement award in 2009 and has many more awards to her credit.

Major General Narinder Singh (retd.)
Chairman, Springdales School, Pusa Road and former Director General, Sports Authority of India

Mr. Kapil Dev
A well known Cricketer, Captain & All rounder of the Indian Cricket team which won World Cup in 1983.He has received many awards, Padam Shri & Arjuna Award & Wisden Cricketer of the year, to name a few.

Dr. Rahul Nagpal
MBBS, MD – Paediatrics, Diploma in Child Health (DCH)
Director of Pediatrics at Fortis Hospital, Vasant Kunj with an experience of 25 years in this field.